Come join us at Coops Iron Works on Friday January 7th from 6PM-11PM for another installment of NYGHT LYFT. An incredibly unique experience that will have you coming back for the next event! NYGHT LYFT is an amazing fusion of MUSIC, THE CLUB, GYM CULTURE, & FITNESS! Join one of the area's best DJ's "NICK CAIN" as he drives you through your workout in a climate mixed between CLUB & FITNESS. This is a "FREE" Event to our MEMBERS and a simple $10 day pass for anyone else interested in joining us for this FUSION OF FUN!! Come work out our gym with the club atmosphere without the club hype.
Come in and try out our different types of workouts! You never know, you might find a new favorite workout routine. And if you're not already a member, check out our great New Years sale we currently have running. You won't regret it! NYGHT LYFT is the perfect opportunity to come see what Coop's Iron Works is all about. We guarantee you'll have a good time!

NYGHT LYFT is the best workout!
Coop's Iron Works is hosting its first NYGHT LYFT event on Friday, January 7th. We invite all our members and non members to come check out our gym facility and get one of the best workouts! At Coop's we have top notch equipment for all gym enthusiasts and professional trainers to help with your training needs. With an upbeat workout, you encounter a fun and engaging way to workout while enjoying fitness. We offer every type of workout and many classes from weight lifting, to indoor cycling and everything in between. Not a member yet, check out our great New Years sale we currently have running.
We can't wait to see everyone at this amazing event – make sure to spread the word! Fitness doesn't have to be a drag – let's make it enjoyable at Coop's Iron Works. Bring your gear, gym clothes, water bottle, and a friend! Get ready to enjoy a night filled with music, fitness, all the workout equipment you can handle, and the best gym environment in Saginaw, Michigan. We hope to see you there!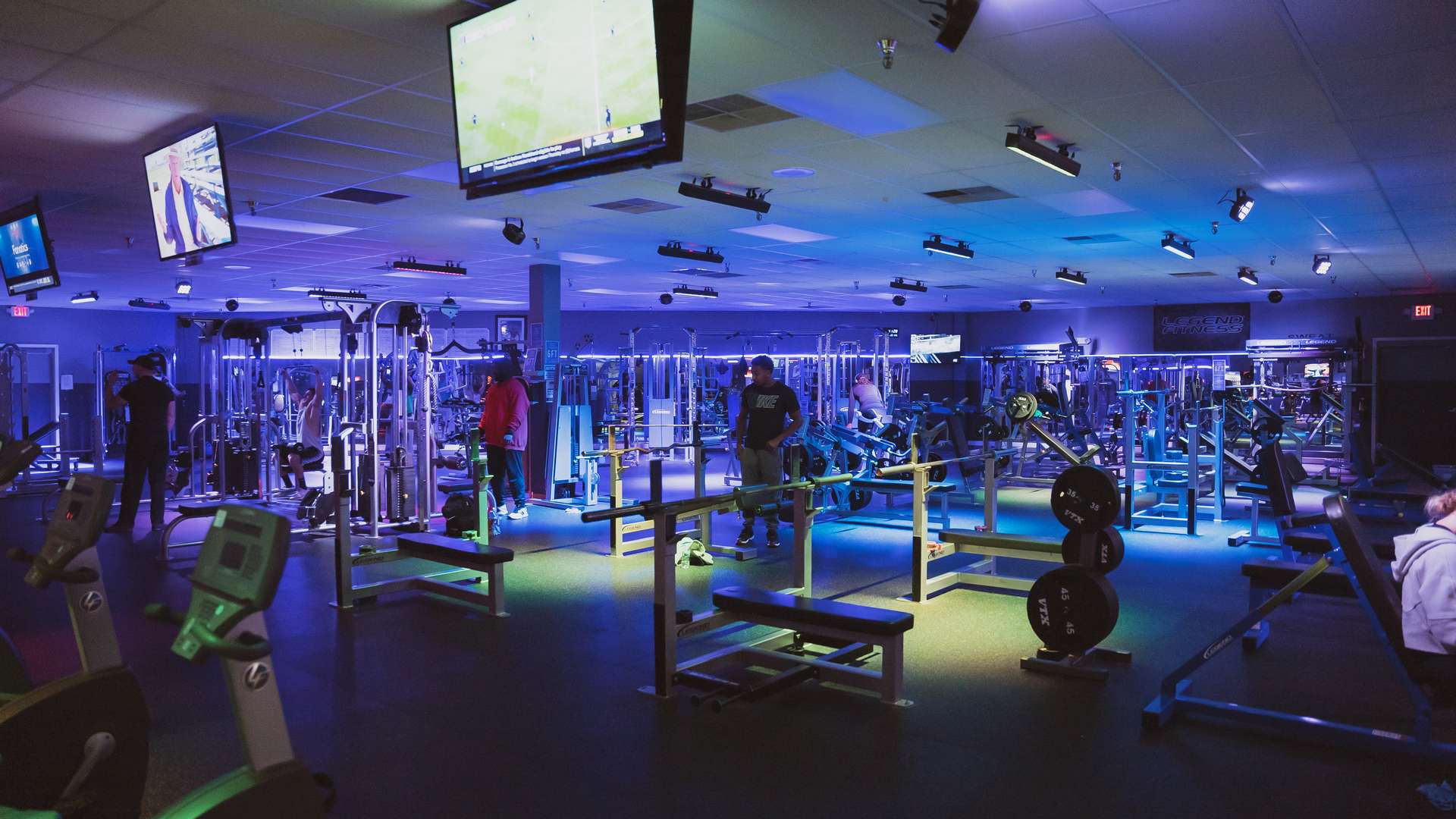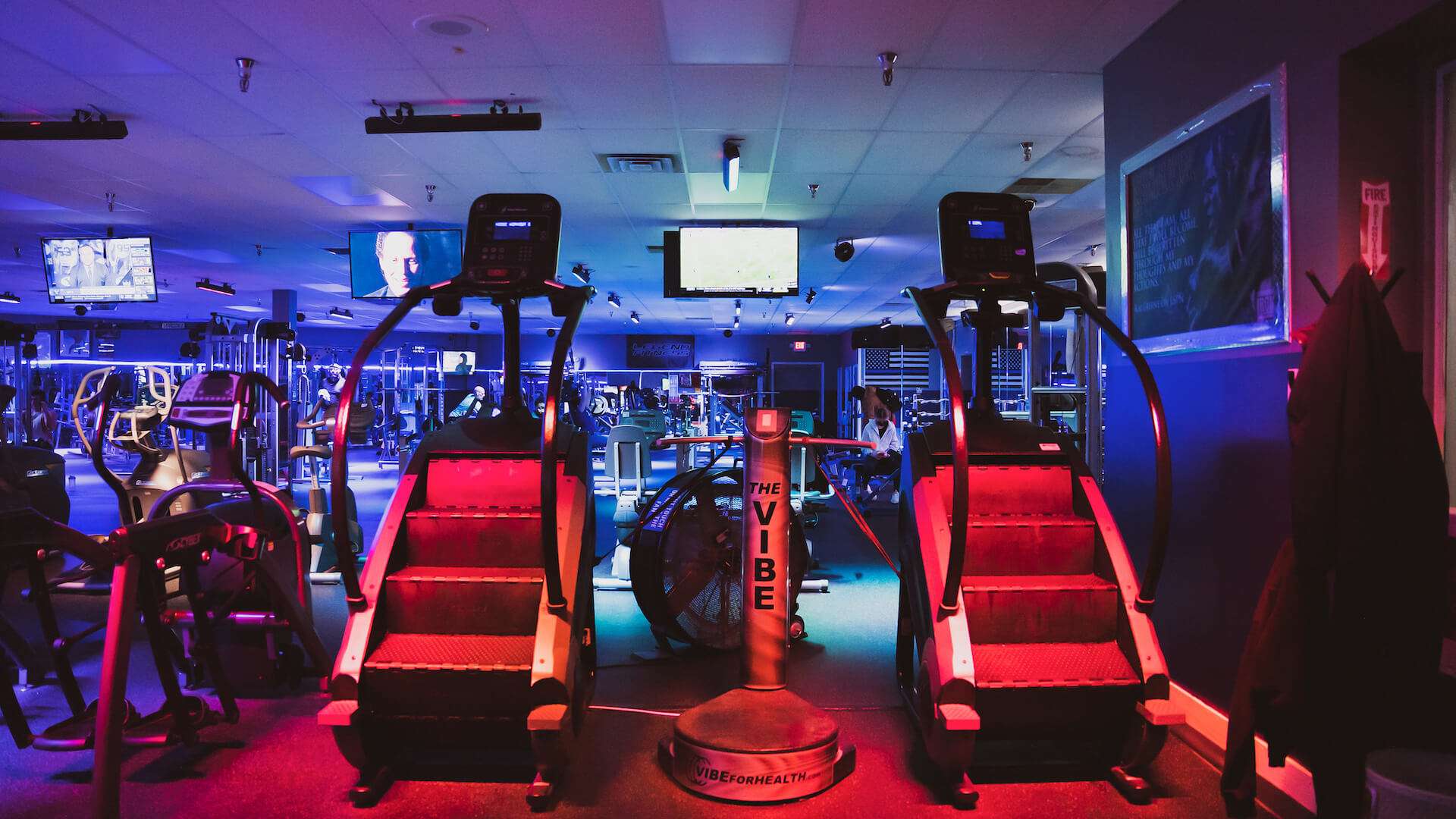 Are you ready to get into shape? Fitness is an incredible way to improve your health and well-being, but it can be difficult to find the motivation. Fitness should never feel like a chore. Let's work on your fitness goals together and make a break for the one of the best gyms in Saginaw! The key word here is "enjoyable." That's why we're hosting NYGHT LYFT on January 7th from 6PM-11PM at Coops Iron Works on Bay Road in Saginaw, Michigan! Come experience a fusion of gym culture and club music while getting in some workout time with one of the area's best DJ's: Nick Cain. This fun event is the best motivation for any gym goer, whether you are new to the gym or an experienced enthusiast, you will fit right in. Enjoy the hip hop of the club while getting the best workout of the New Year!

Are you ready to begin your fitness journey?
With the new year comes resolutions and many people take this time to work on their fitness goals and their overall health. Coop's of Saginaw, Michigan has the best training facility around. Our knowledgeable trainers have the skill and instruction to guide any of our members on their fitness journey. Our training facility is filled with state of the art equipment that is waiting for your use. What are you waiting for? Walk into our gym and sign up for a gym membership today!
Our trainers will help with instructions from cardio, to weight lifting, to bodybuilding, to cycle classes, and everything a gym has to offer. Our instructors are licensed and work hard to plan the fitness classes we offer and help with nutrition and supplement guidance. With a membership to Coop's Iron Works, you will get all the benefits from focused instructors, to helpful gym members that are always happy to help you see results on your fitness journey. Hundreds of members drive their workouts in the direction of a challenge met with cardio, running, lifting weights, joining one of our indoor cycle classes, and feeling comfortable with their commitment to a healthy lifestyle. At Coop's we are inclusive and strive to help each person with a membership focus on their path to living their best life!
Check out our latest classes on our website to sign up and download our app to stay in the know everyday no matter where you are; work, home, school, or the grocery store. Our members drive miles to enjoy a comfortable workout setting in our gym. Most of our members start their lifestyle change in the new year with their resolutions to workout and eat healthy. By signing up for one of our memberships today, you will reap the benefits of a Coop's workout and learn how easy it is to track your fitness goals and live a healthy life. Now is the time to increase your goals and your plans to live your life to the fullest! Find the perfect fit for your life when you access our website or our app and join our gym.
Trainers and their talents:
Our many fitness classes fill up fast because our trainers make working out a great pleasure for our hundreds of members. Our qualified training facility paired with our great instructors makes Coop's the all in one place to find plenty of fitness machines, workout classes, nutritional encouragement, and a plan to help you find the results you are looking for. Come in and learn how easy it is to enjoy an all inclusive gym training facility that is geared towards your fitness objectives while having an all access membership to the best gym in the Tri Cities. 
Each of our trainers have been working out for the majority of their lives. We have been working out in different gyms until Coop's Iron Works was established and the training of the gym goers was the primary focus for the best results in Saginaw. Many things come to mind when you think of a fitness trainer in a gym. People feel at ease with a trainer that is experienced, licensed, skilled, and feels their clients health goals are at the forefront of their workout. We promise you won't experience the same atmosphere at any other gym in the area. We encourage you to sign up for our fitness classes with our trainers to learn and fill your goals.
Come to NYGHT LYFT
No other gym will offer a workout that is compared to that of the local clubs. This event is free to our members and gives an all inclusive workout with music, cardio, moving your feet, pumping iron, and having a great time! Clubs offer music and a dancing workout, that is what this event is about, except you get to use all the fitness equipment Coop's has to offer! Don't worry if you can't be a member, you can do a drop in class for this event for only $10. Not a member yet but want to join? Luckily you can sign up for a membership today by signing up on our website and get the best access to the best fitness center in the area! Fitness centers in the area offer most of the same amenities we offer, but they don't have NYGHT LYFT events and they don't offer a free app with their gyms membership. Join us on January 7th at 6pm at our location on Bay Road in Saginaw to have the best workout that is similar to that of being at the local clubs.